Gabriel Luna, known for his portrayal of Robbie Reyes as Ghost Rider on Marvel TV's Agents of SHIELD, has recently altered his perspective regarding the possibility of reprising his role in the MCU.
Before the introduction of the MCU, Ghost Rider had a significant presence both in Marvel Comics and on the big screen. Prior to Gabriel Luna's portrayal of Robbie Reyes for Marvel TV, it was Nicolas Cage who brought Johnny Blaze to life in the Ghost Rider films.
The position of Agents of SHIELD within the continuity of the MCU continues to be uncertain, and the canon status of the show is called into question when Gabriel Luna's Robbie Reyes first takes center stage in Season 4.
Furthermore, even if the show is universally acknowledged as canon within the MCU alongside the big-screen movies and Disney+ shows, there has never been a definitive assurance that Gabriel Luna would reprise the role if given the opportunity.
Ghost Rider Star Now Ready to MCU Return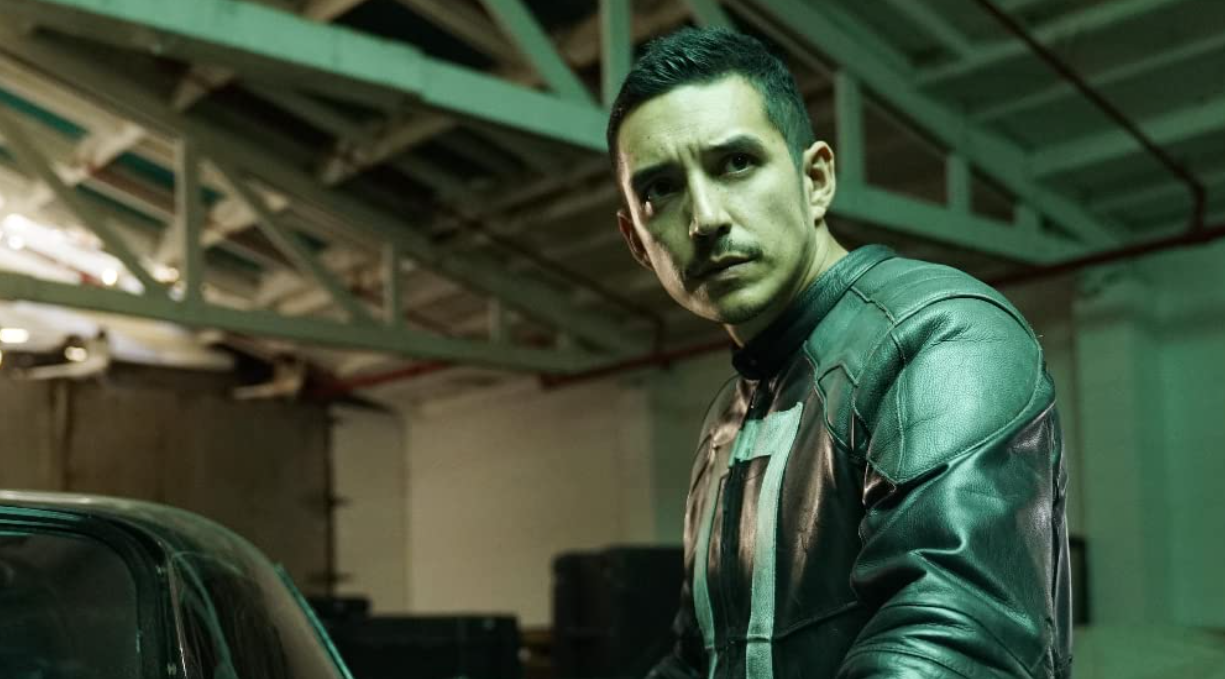 During an interview with Forbes, Gabriel Luna, known for his role in Agents of SHIELD, conveyed his preparedness to reprise his role as Ghost Rider in the Marvel Cinematic Universe (MCU) if given the chance.
Luna emphasized his affection for the character, expressing that he truly "loves" it. He further revealed that even after his appearance in Season 4, he continues to receive daily inquiries about Robbie Reyes.
"Oh, I love that character. It was really special. It had only come into existence in 2014 (Robbie Reyes' Ghost Rider), created by Felipe Smith, and then it was in 2016 that we did the show and literally not a day goes by that somebody doesn't ask me about it."
Acknowledging the demand for the character's return, Luna recognizes that it may take some time, possibly "a few years," for Marvel to make the decision. However, he affirms that he is "always open" to the possibility and willing to make it happen if given the opportunity.
"It feels like the demand may be there and if the creative is there and it makes sense… I think with Marvel right now, it's so intricately woven that it would be a few years out if they started to think about it, to do the character. I'm always open."
In the past, Luna would respond to such questions with less enthusiasm, expressing contentment with what he and the show's team had accomplished. He would reflect fondly on his experience with Marvel and indicate that he was fine with not reprising the character.
"My stock answer used to be, 'I loved what we did, I'm very happy with what we accomplished and I can be happy leaving it on the shelf and admiring what we did and have the audience remember it fondly, the way they do. To do the character again just gives me another opportunity to screw it up."
Luna demonstrates his commitment by expressing his willingness to fulfill the physical demands associated with the role, drawing from his experience working alongside Arnold Schwarzenegger in 2019's Terminator: Dark Fate. He affirms that "a good story" would be the driving factor in getting him on board for a potential return as Ghost Rider.
"So there's that mindset, but now I feel that I'm a lot more open should it come around. If it makes sense, I'm more than happy to…I try to keep myself in shape, Arnold demands it. So I'm still certainly physically capable of doing it and if it's a great story and they'd have me, of course."
The source material for his roles has played a significant role in developing a profound connection with these narratives. Luna highlights his experiences as Ghost Rider and Tommy Miller in The Last of Us as pivotal moments that he thoroughly enjoyed.
"With characters like Robbie, the Ghost Rider, and Tommy ('The Last of Us'), they've been established and I've been able to access the source material, fall in love with it in a lot of ways and sometimes when you love something that strongly, it may interrupt your process and what you're trying to accomplish."
This represents a significant shift from Luna's previous responses regarding his potential return to Marvel. The actor's perspective on the matter has evolved over the past year, leading to this change in tune.
During an interview with ComicBook.com in January, while promoting The Last of Us, Luna expressed that there is still plenty of untold story potential for Robbie Reyes. He enthusiastically confirmed that he would be more than delighted to continue portraying the character if given the opportunity.
Is Gabriel Luna set to make a comeback in the MCU as Ghost Rider?
Despite the ambiguity surrounding the placement of Agents of SHIELD within the MCU canon, there is an evident and growing demand for the inclusion of some version of Ghost Rider in the franchise in the near future.
This becomes even more significant considering the MCU's upcoming focus on delving into supernatural narratives, such as in the upcoming Blade movie, and the opportunities presented by the Multiverse, which allow for the exploration of other universes inhabited by beloved classic Marvel heroes.
Luna's willingness to reprise his role as Ghost Rider is undoubtedly encouraging for Marvel fans who eagerly anticipate new expansions in the MCU storyline. This is especially significant considering the character's popularity in various forms on both the big and small screens.
The MCU has already acknowledged Ghost Rider in an episode of She-Hulk: Attorney at Law, and there have been reports of a fight scene featuring the fiery hero that was ultimately removed from Doctor Strange in the Multiverse of Madness.
While it may take a few years for Luna to fully realize his potential in the MCU, his expressed enthusiasm through these quotes could potentially expedite the process and lead to the exciting hero's inclusion in the storyline in the foreseeable future.
Gabriel Luna's portrayal of Ghost Rider can be witnessed in Season 4 of Agents of SHIELD, currently available for streaming on Disney+.